Monthly Archives:
January 2018

You'd think it would be tricky to lose a blue whale, wouldn't you? But my son Herbie and I managed it.
The whale had been a favourite Christmas present from Herbie's Auntie Mavis, who had found him at the Natural History Museum Shop in London.  He was furry, blue with whitish spots, had kind eyes, and was a good simple shape to hold. He was called Whaley, and as Herbie was only four and usually needed daily backup at school with a cuddly toy from home, Whaley often did support duties. However, one day in January, we arrived home from school and the whale was gone from the bag he'd been resting in. We retraced our steps back to school, sure we'd find Whaley stranded on the roadside somewhere along the way. But not a whisker. We retraced again back home, squinting under cars, behind garden walls, increasingly desperate. Still no sign of a furry cetacean.
But a whale can't just disappear. Someone must have retrieved our whale. Maybe some small child had picked him up.  But they'd need to know who to return him to, so we made posters. They looked like this:
We put our posters up on the streets and in the school, quite hopeful that boy and whale would soon be reunited. But a week went by, and no whales came out of the woodwork. The trail was going cold. We had to start giving up hope.
Then, two weeks after Whaley's disappearance, there was a muffled whump on the front door.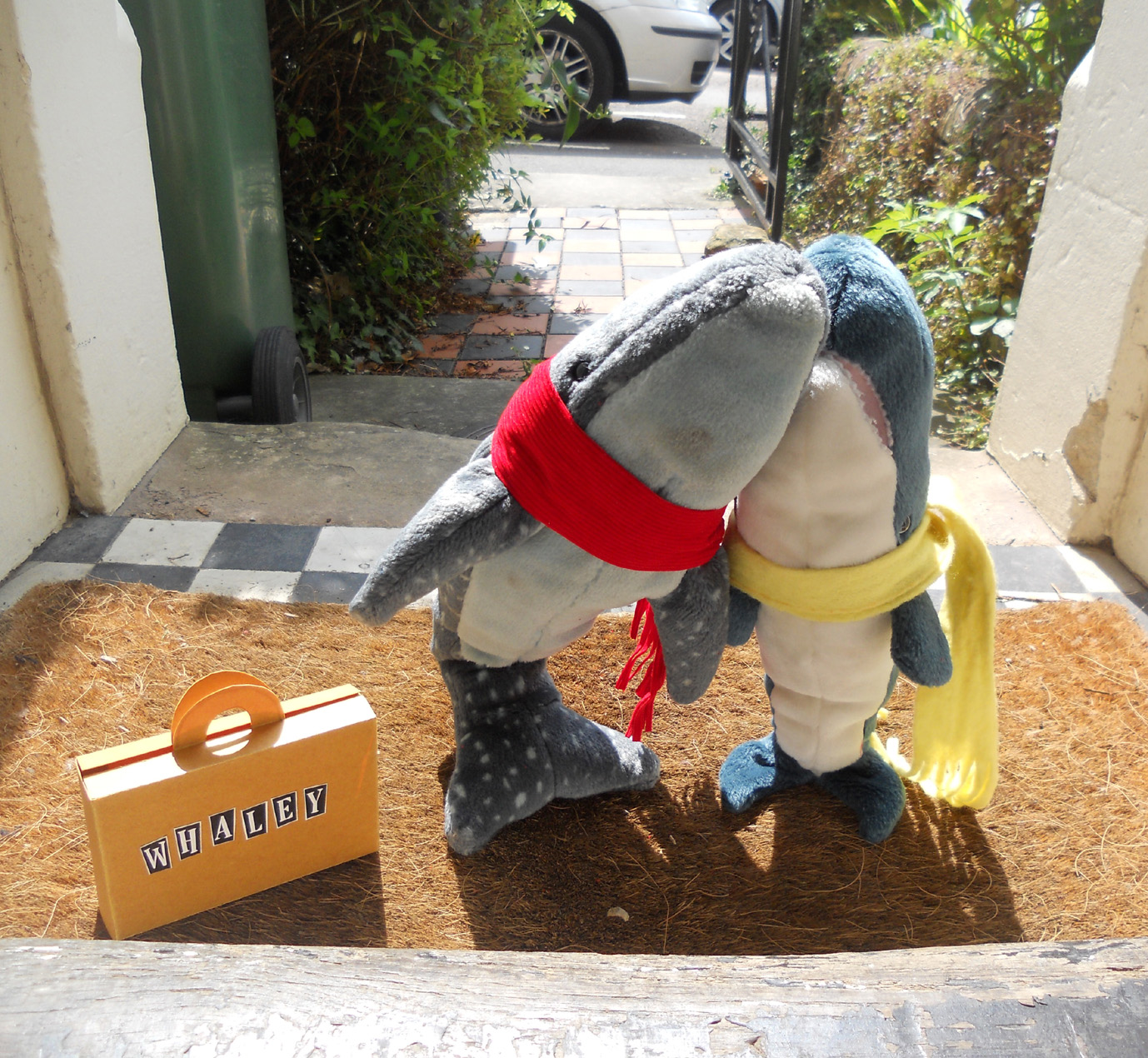 Two whales, wearing scarves, with a suitcase! In the suitcase were a few pictures. Here they are: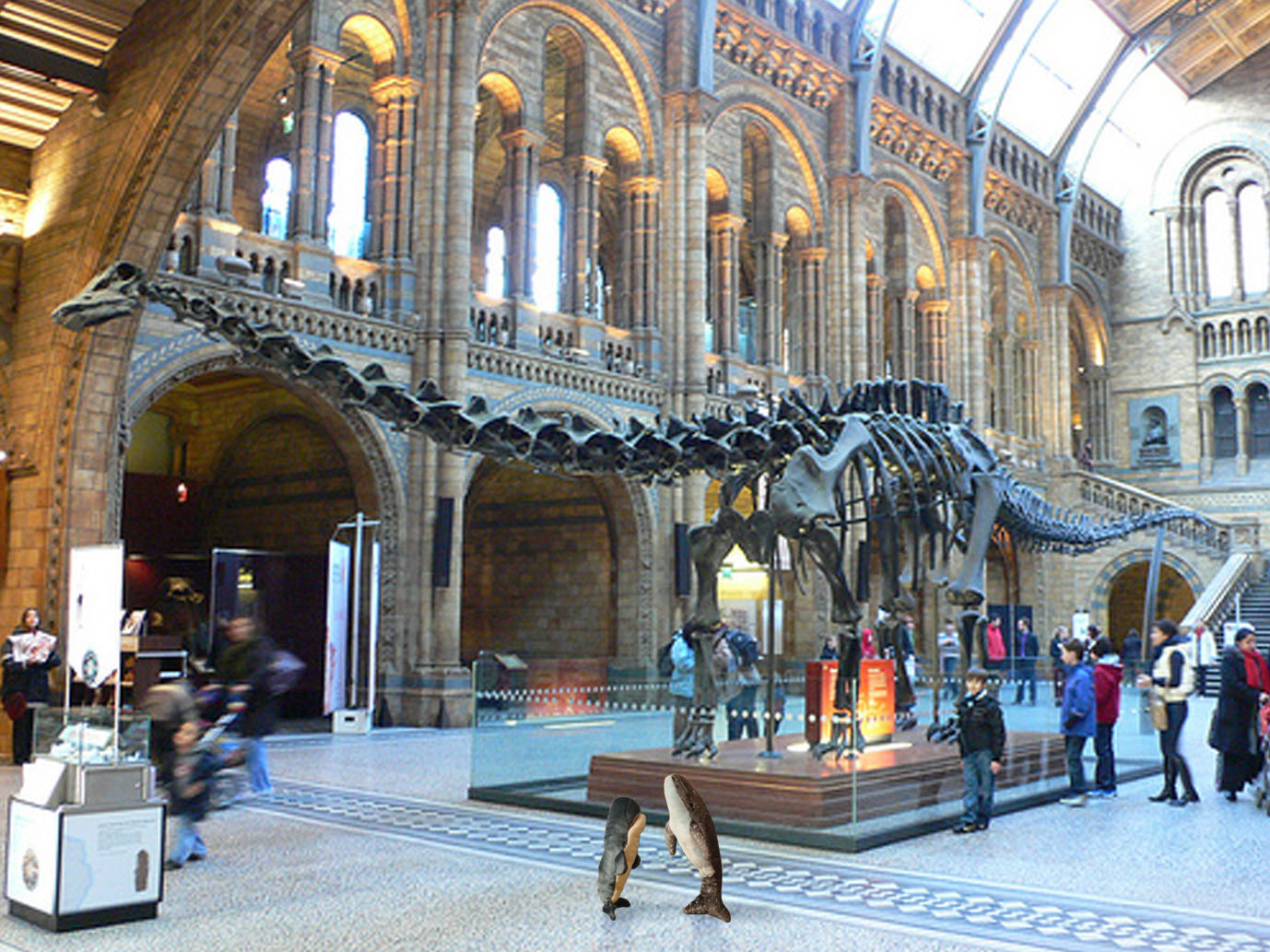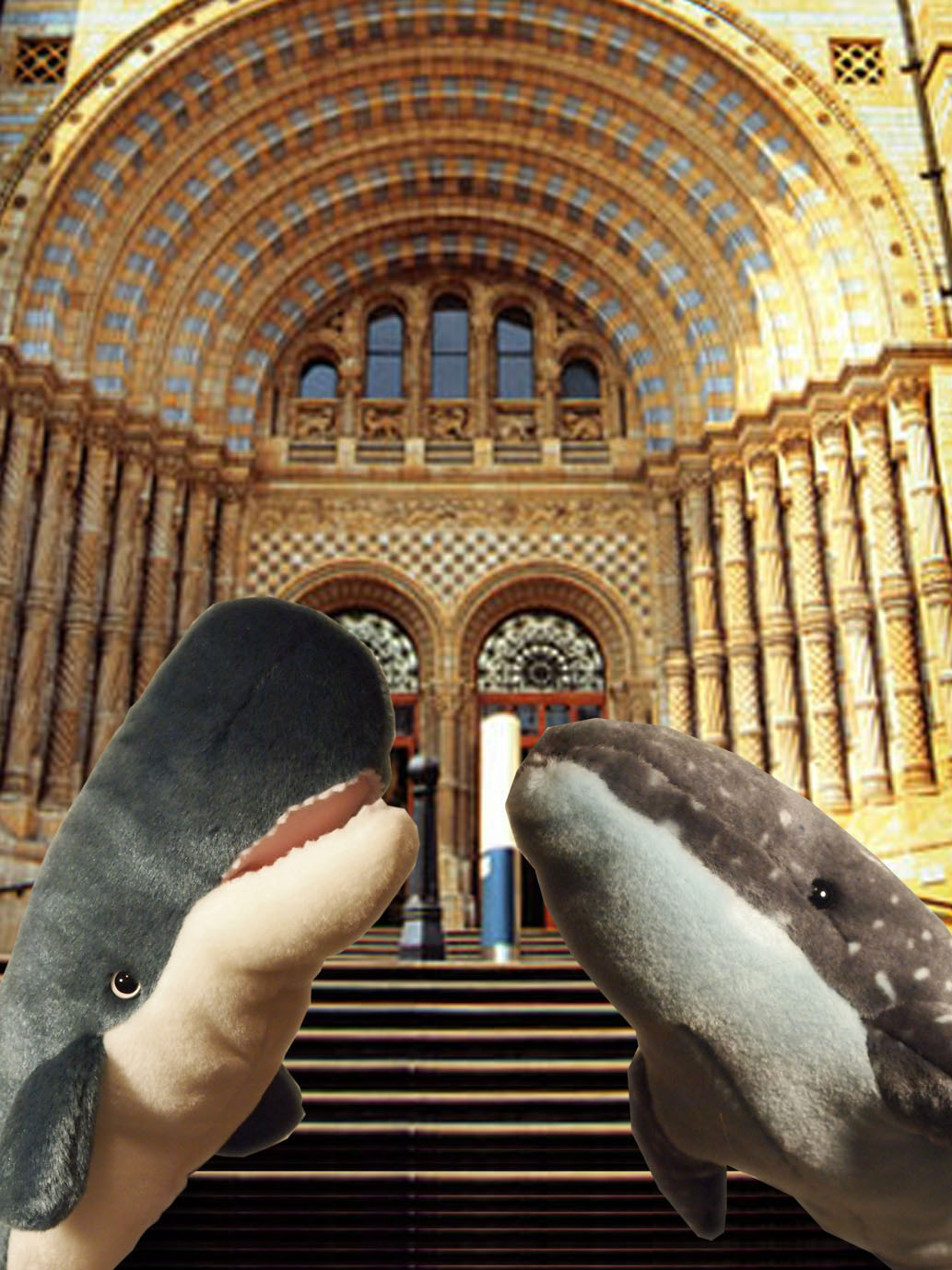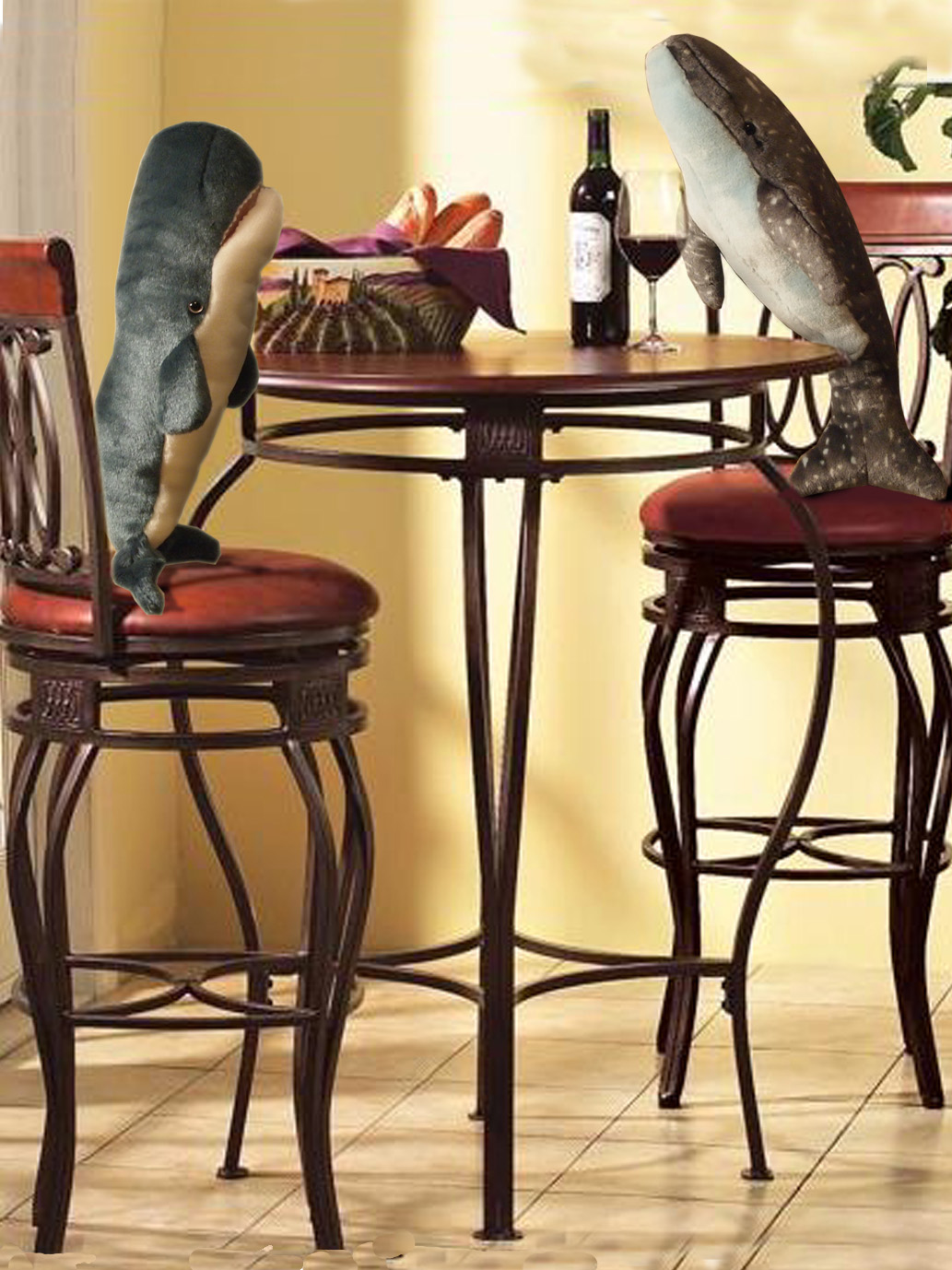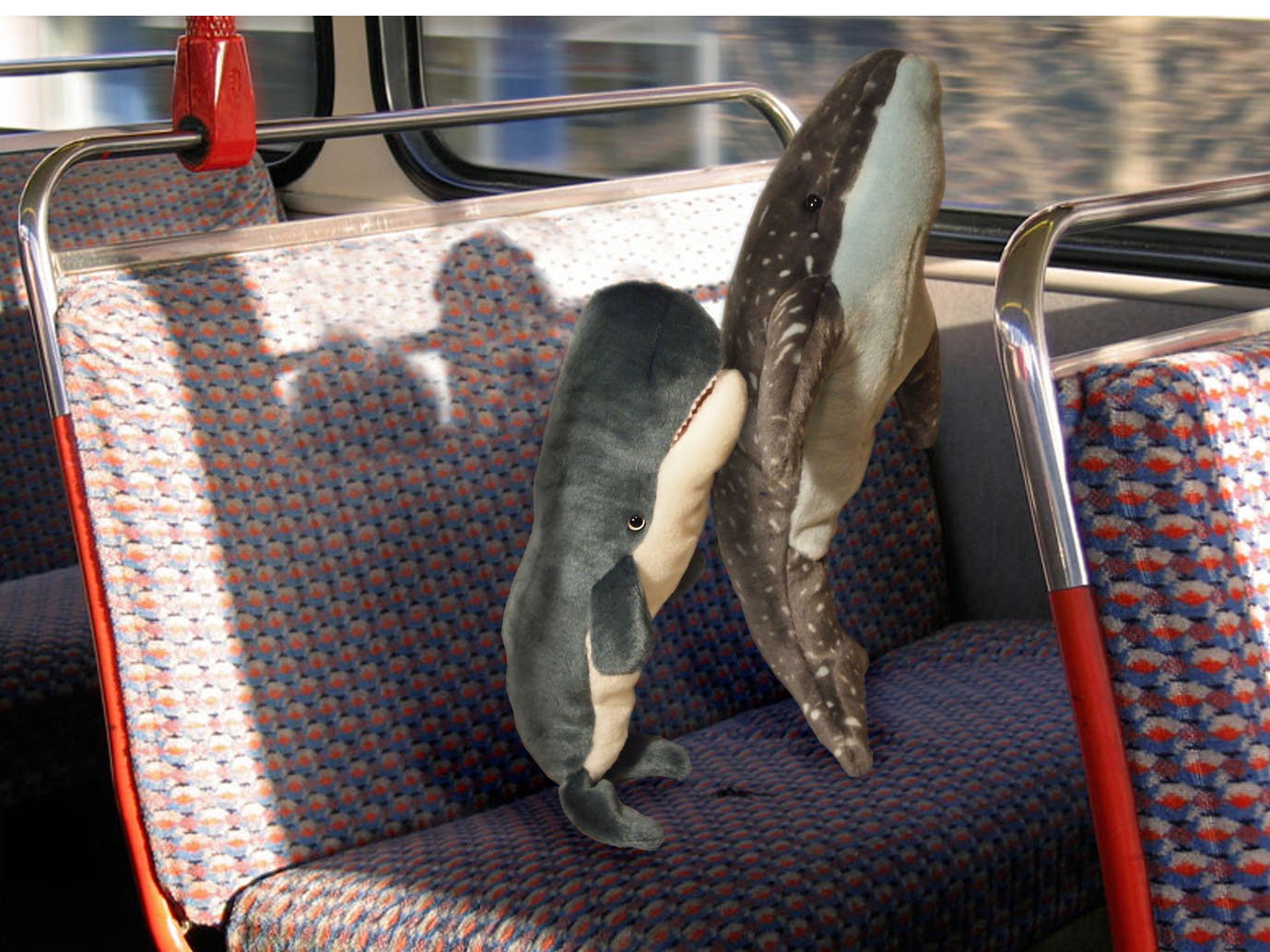 Two whales at the Natural History Museum. Two whales leaving the museum . . . having some refreshments . . . and riding on the bus back to Oxford.
We had to piece together what must have happened: Whaley, growing a bit restless and needing more whale company, must have travelled back to London, to the Museum where he'd come from. There he'd found a sperm whale friend, wandered round the museum, had the odd snack, and then found the bus back to Oxford with his new chum.
The Sperm Whale was named Sperm Whaley. (Herbie was going through a state-the-obvious phase when inventing names.) And since then, Whaley has been roaming no more…
..that we know about.
P.S.: If you are ever unfortunate/careless enough to lose your whale, it may be helpful to know that the Natural History Museum Shop in London has an extremely efficient online delivery service. . . .
Here are some toys at large in a Natural History Museum at night….
PS If you like hearing about lost toys, you may like this: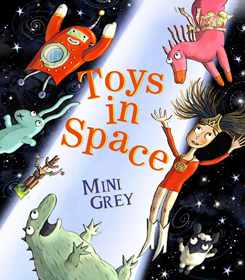 Some useful advice:
WHAT TO DO IF YOU LOSE YOUR FAVOURITE TOY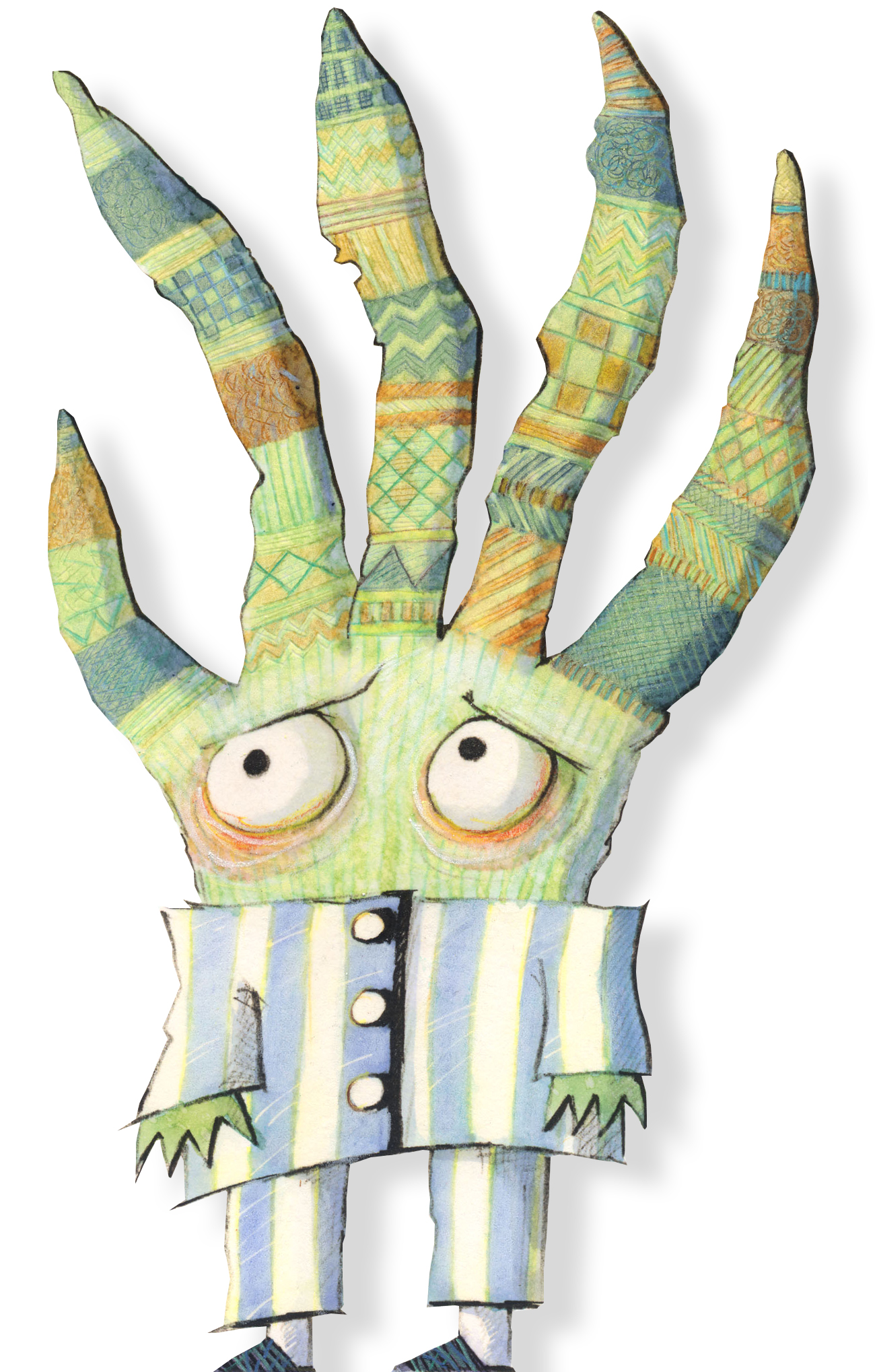 1. Don't panic.
2. Go back and check all the places you may have left it—e.g., (a) the garden,  (b) the bus,  (c) the moon,  (d) Jupiter.
3. Don't panic.
4. Put up posters in prominent places. Remember to include identifying features, like number of eyes, legs, and tentacles, like this:

5. DON'T PANIC.
6. Abduct all the toys you can find and see if they're yours. NO! NO! NO! Don't you know that stealing toys is WRONG?
7. Panic?
8.  No, don't panic. It will be in the last place you look. Things always are.