Things to make and do! Click on the image for a downloadable page to print.
Make party hats for your toys!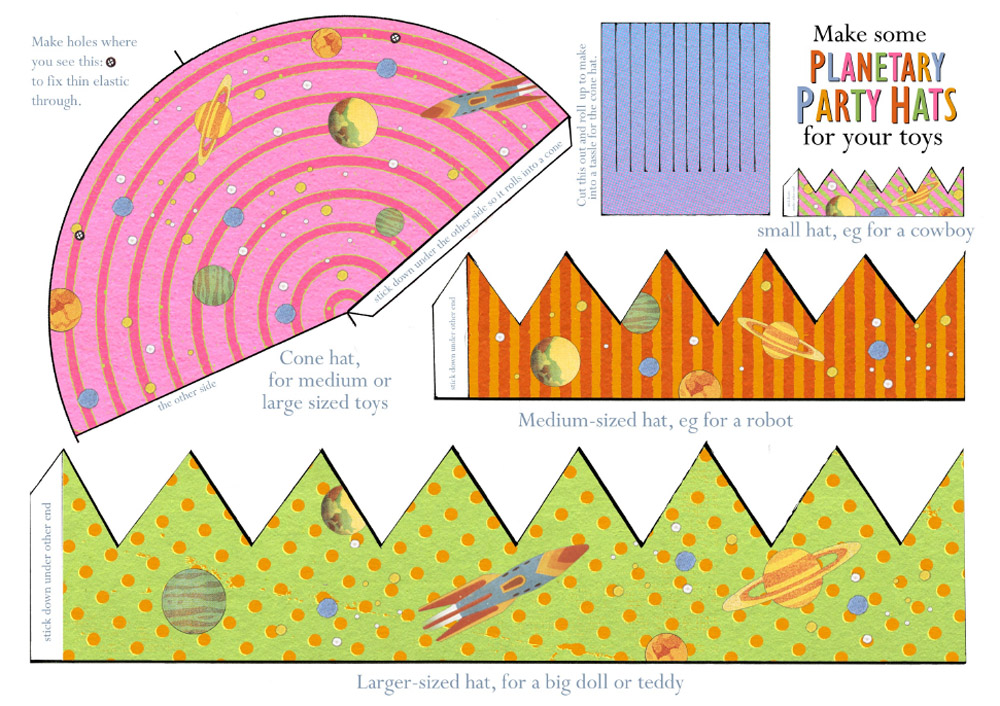 And one for yourself…
Make an alien in pyjamas.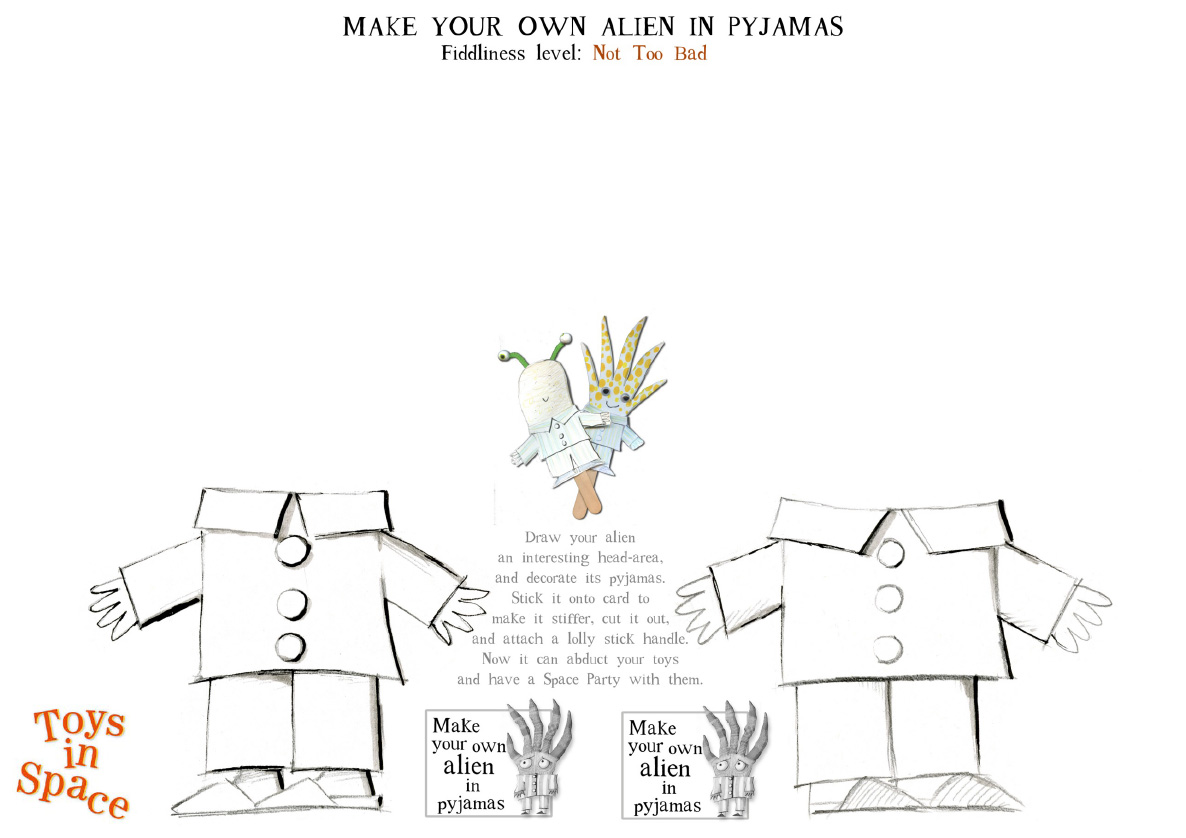 Or you can make a Hoctopize with a rubber glove and things to hand like these: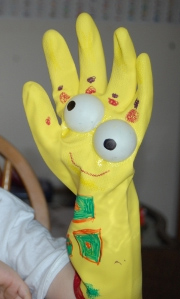 The one on the right was made by the brilliant PlayingByTheBook
Have a look at what they did here!