Sketching Weakly has been back at the Oxford Natural History Museum, & being a sucker for a nicely turned antenna couldn't resist this mantis or this earwig: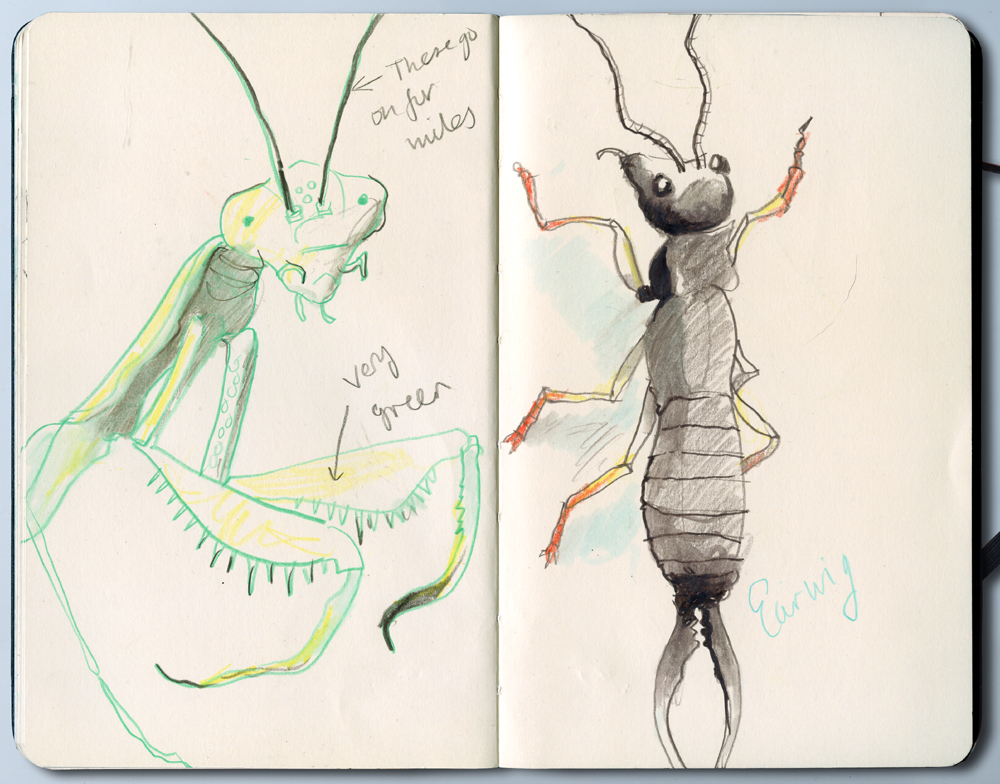 Here's a jaunty mosquito. Drawing the larva caused problems.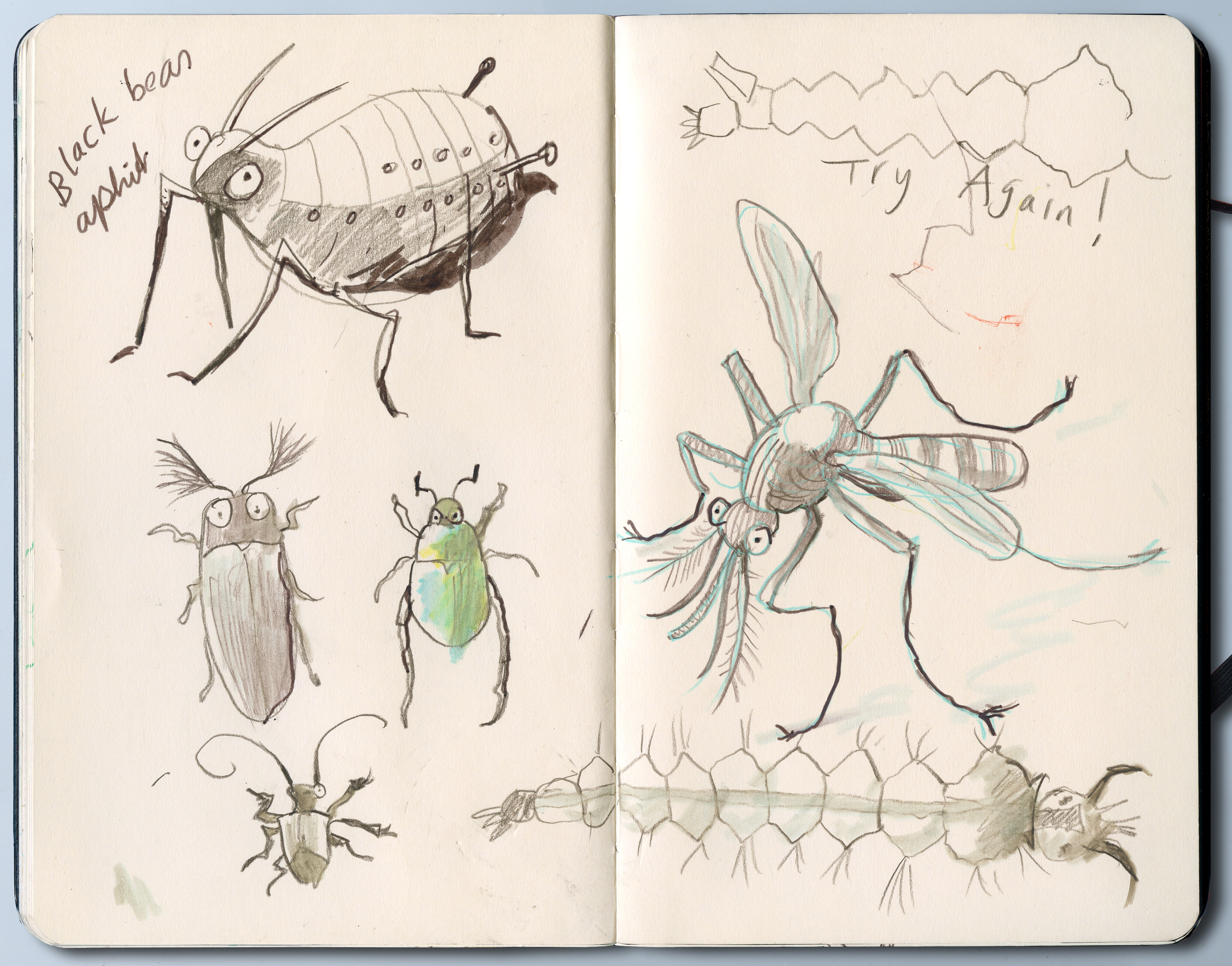 And here's a skeletal reindeer.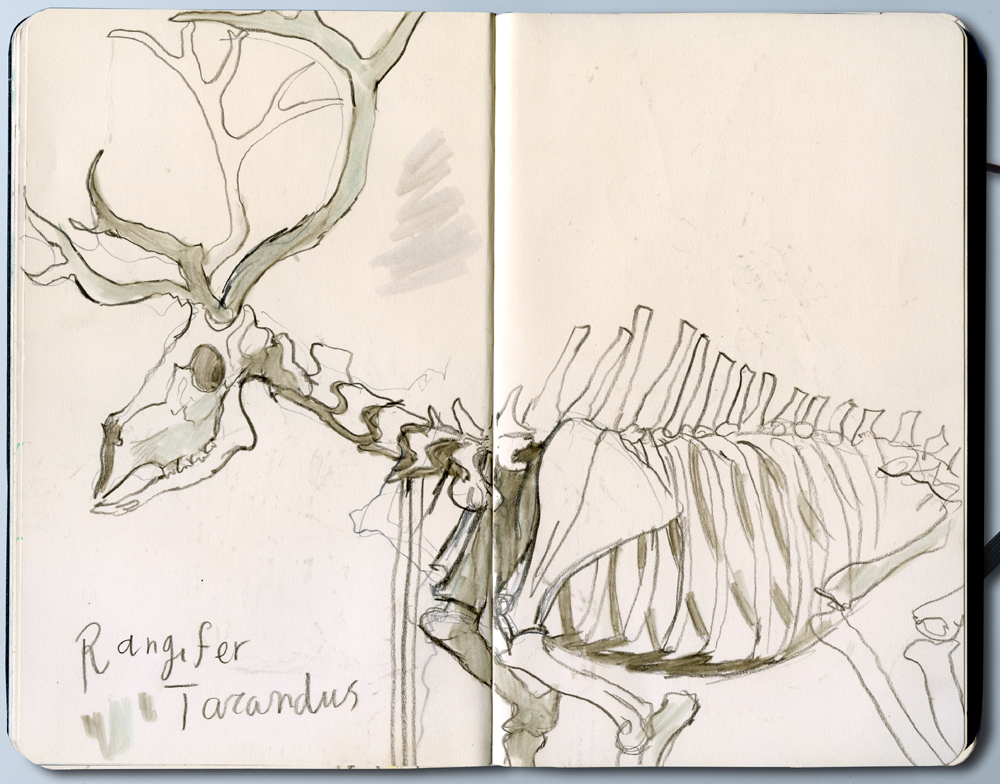 PS: Will the CHEETAH come back some day? I hope it does.