NOT WAVING BUT DROWNING…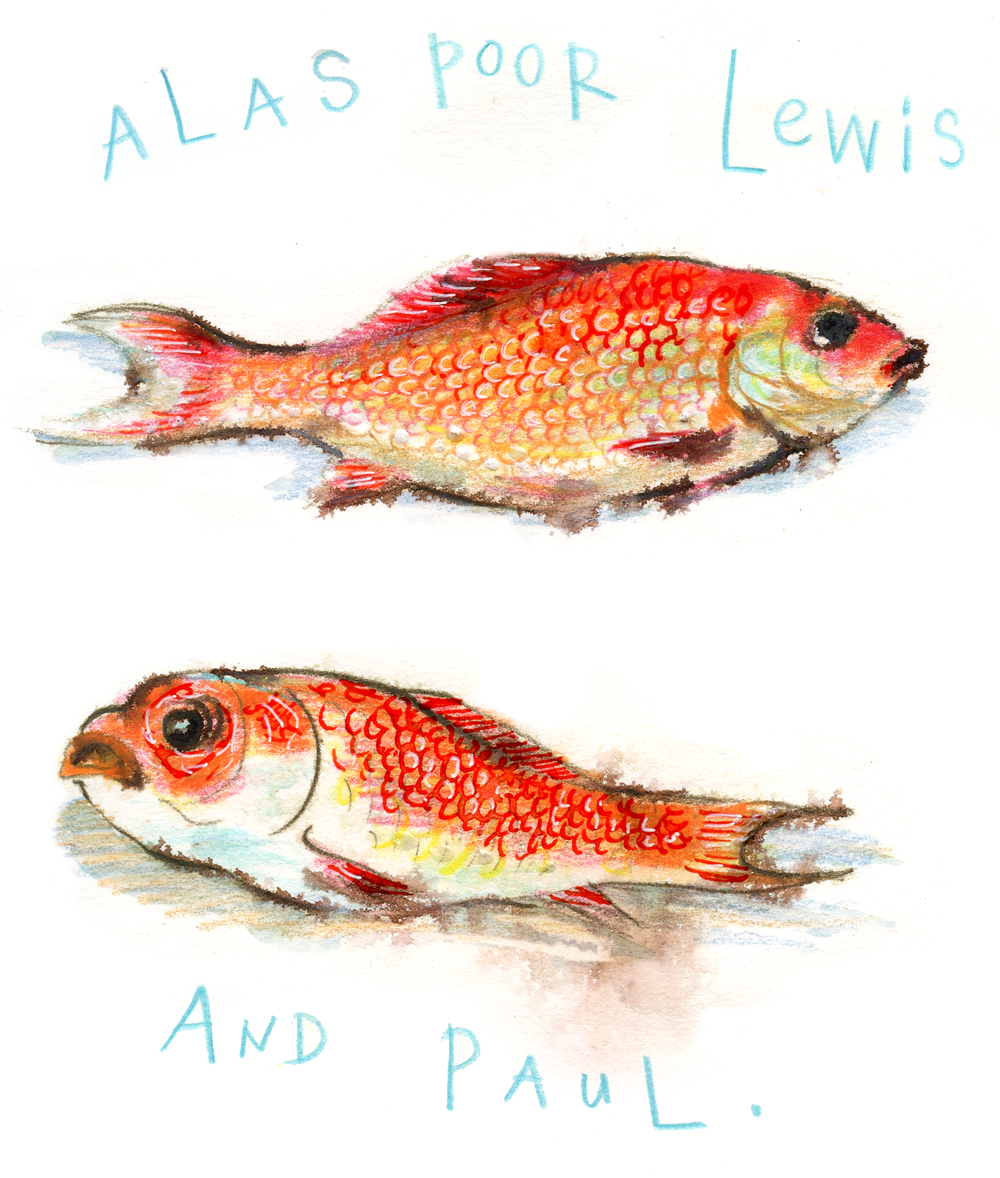 Elementary Fish Keeping: Lesson One
We knew Paul, Lewis and Stewart, Herbie's goldfish, were tough; they'd survived the winter and also not been fed for 11 months.
But when your goldfish spend all their time with their little noses at the surface of the pond, they are not being friendly and sociable, but MOUTHING SILENT CRIES OF HELP AS THEY SLOWLY ASPHYXIATE.
It was too late to save brave little Lewis and Paul, who lost the battle against total lack of oxygen.

But maybe not too late for Stewart.
Luckily we live near the The Best Fish-Keeping Shop in the Universe, the Goldfish Bowl, where Barry was able to declare our water to be deadly poisonous and tell us what to do to stop the catastrophe.
Elementary Fish Keeping : Lesson Two
Even if you've got frogs in it, your pond may not be the harmonious ecosystem you think it is. Too many snail suicides and too much sludge may have turned your water toxic.
We are not proud of our negligent and woeful fish-keeping. But Stewart is still afloat and the frog triplets are keeping him company until our pond water is declared safe for more aquatic life forms.