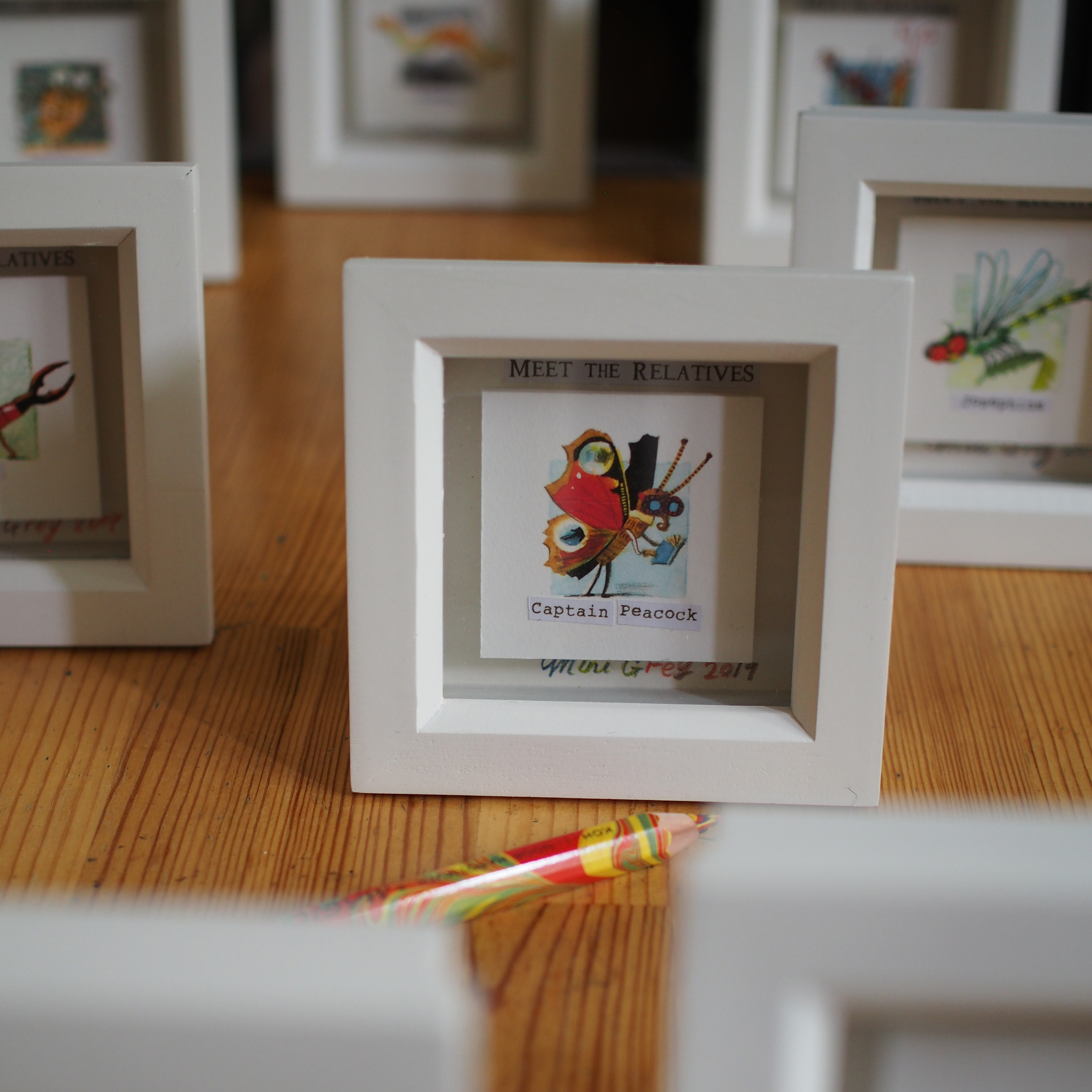 Meet The Relatives is a collection of 25 minibeast prints, made by Mini. Each is signed and framed. The framed prints are 11.5cm wide X 11.5 cm high, and 3.5cm deep. Framed prints are on sale for £15 plus £4 postage and packing.
Here are some of the individual beasts.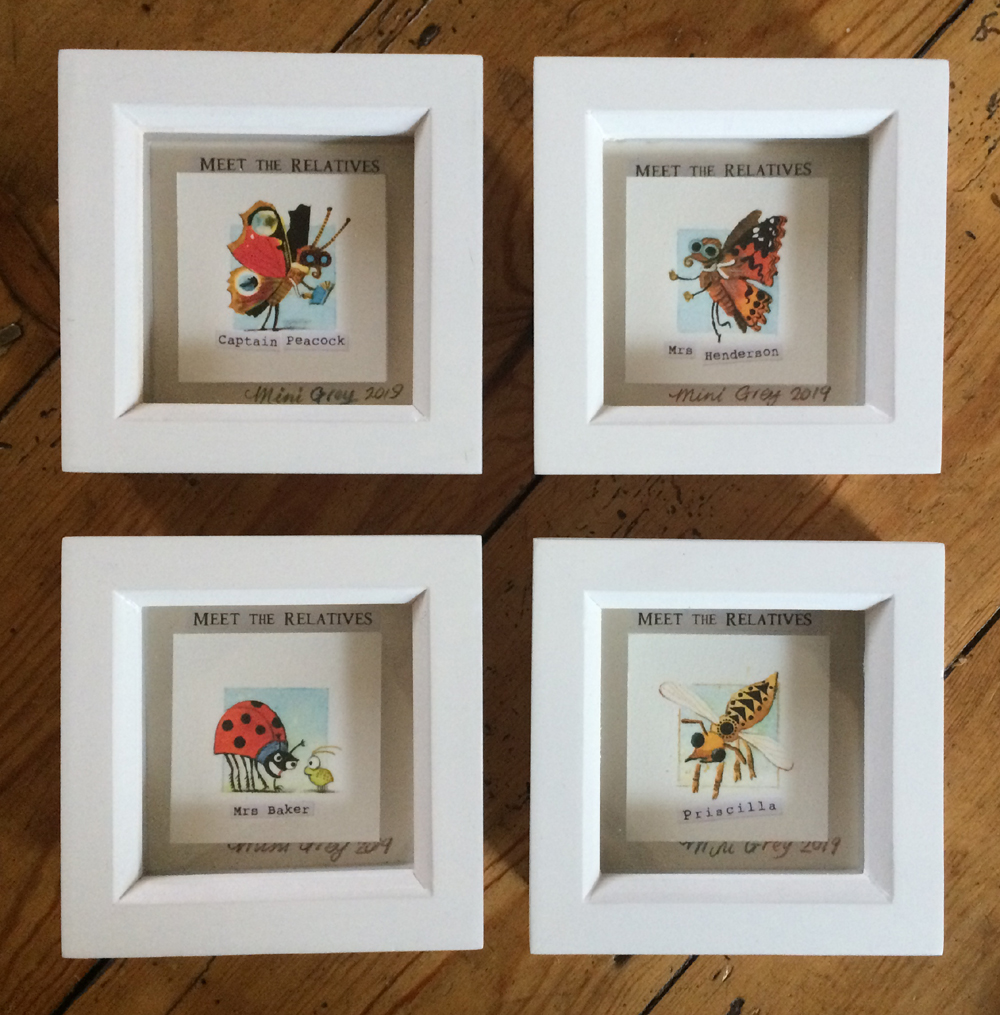 Here are the full 25 Relatives to choose from: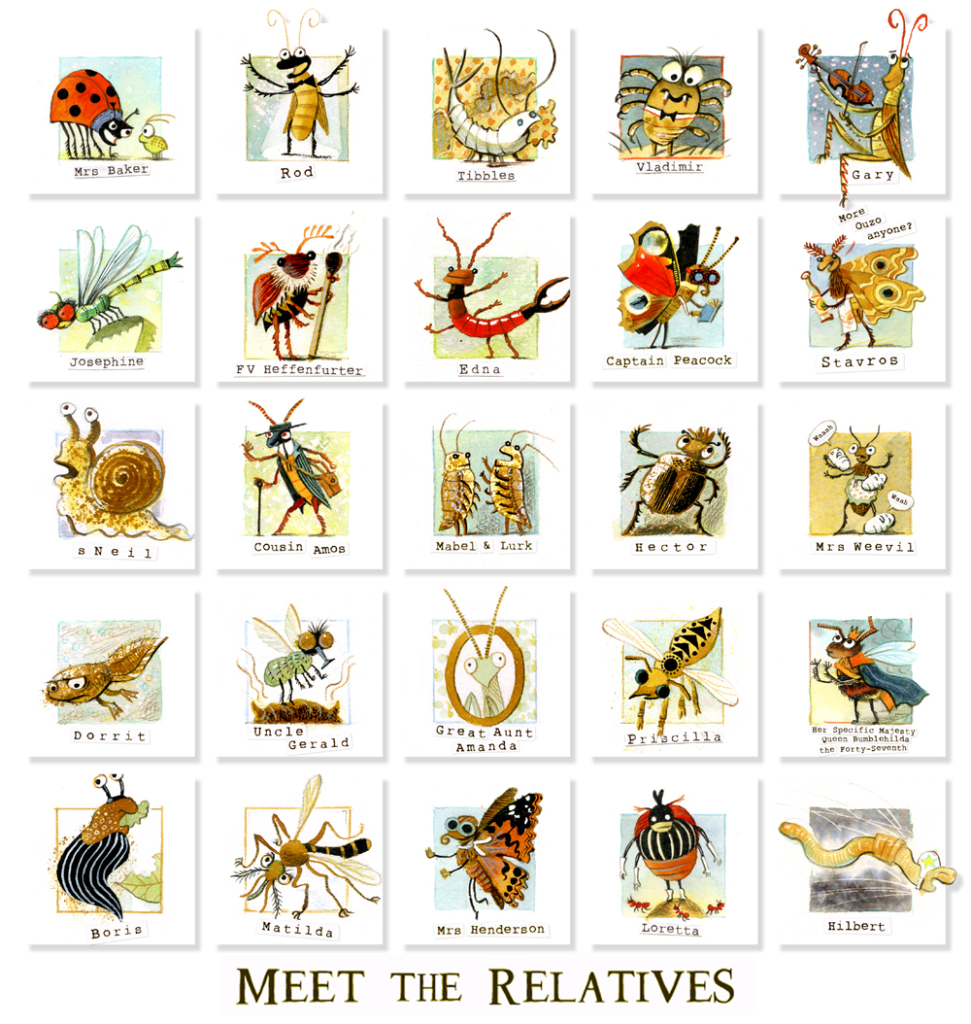 Here's the framed version of all 25. It's 35.5cm X 35.5cm and 3.5cm deep, and on sale for £250, plus £5 postage and packing.
If you'd like to order a Meet the Relatives print, please use the form below.