Make your own Last Wolf Tree House! (Fiddliness level: unbelievable.) Make a few and have your own small forest!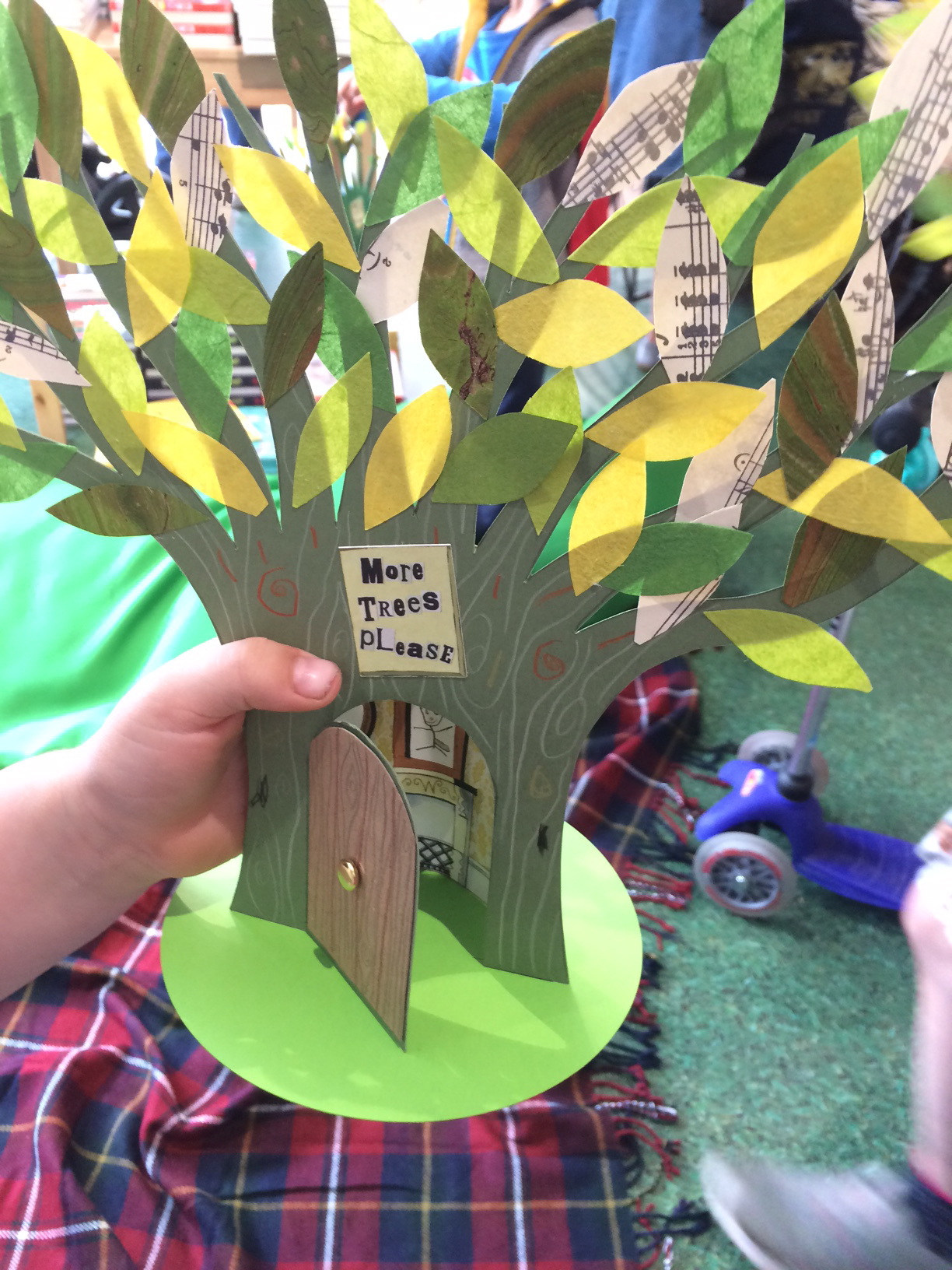 Assemble your scissors, glue and a brass paper fastener, print out these patterns and off you go…make your own Tree House with door and a cosy room inside.
Click on the pictures below to download a Pdf version to print.