NOT DROWNING BUT WAVING – THE GOLDFISH DISASTER CONTINUES….
Their earthly fishy bodies are dead – but what is next for Lewis and Paul?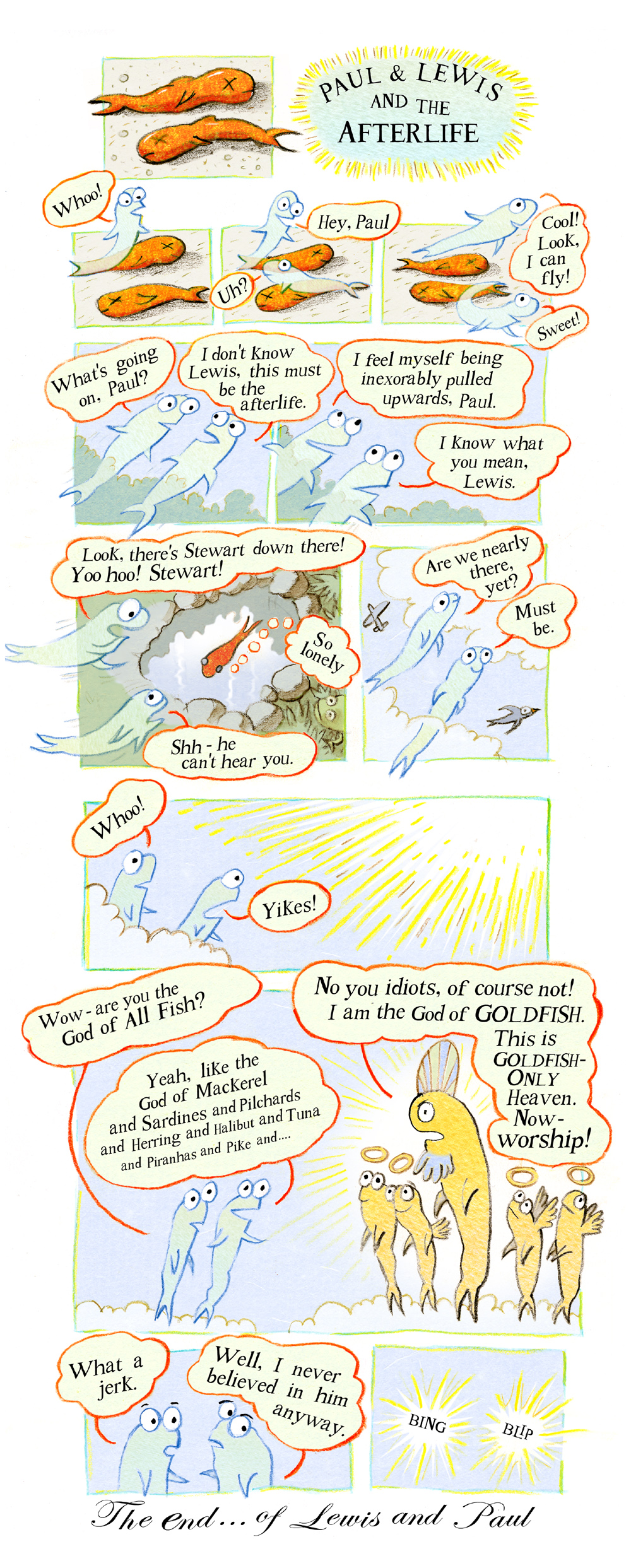 UPDATE: A week after the Toxic Pond Calamity – Stewart is still alive and well, along with the frogs. And the pond water has been declared safe for aquatic life forms.