Transport your egg to Paris by making this unfeasibly fiddly egg cup.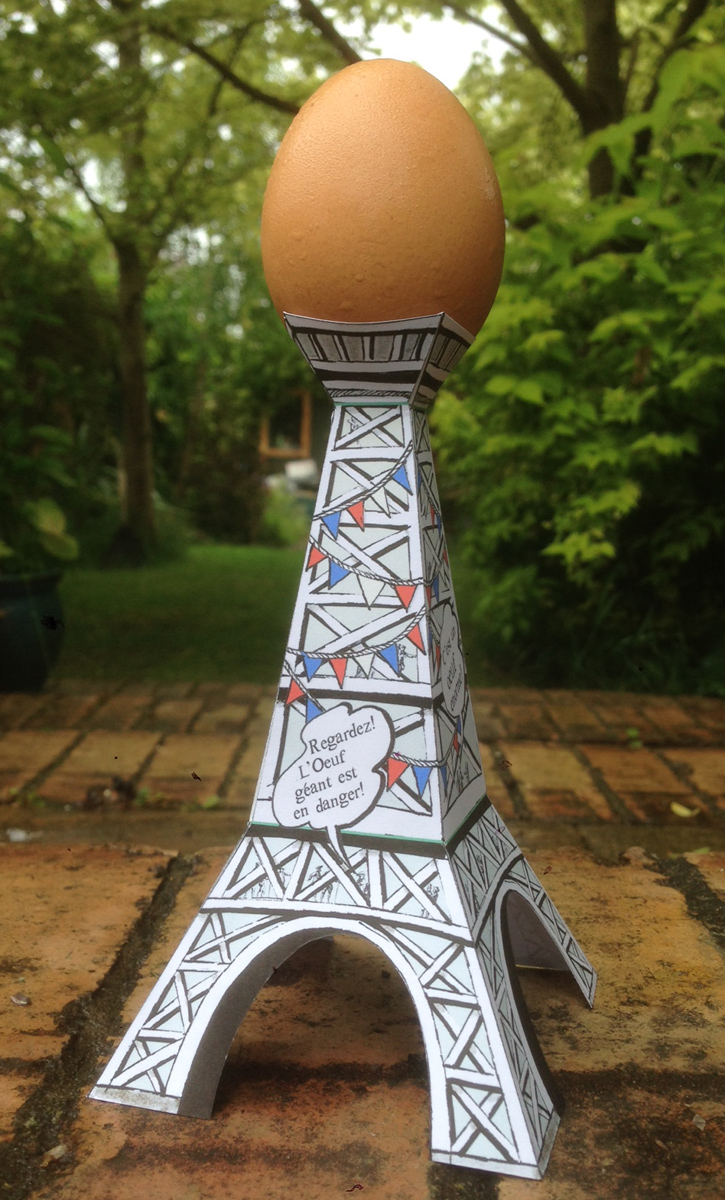 Strangely enough, the egg on top seems to be actually sweating.
WARNING: the FIDDLINESS LEVEL involved in making this is rated EXTREME.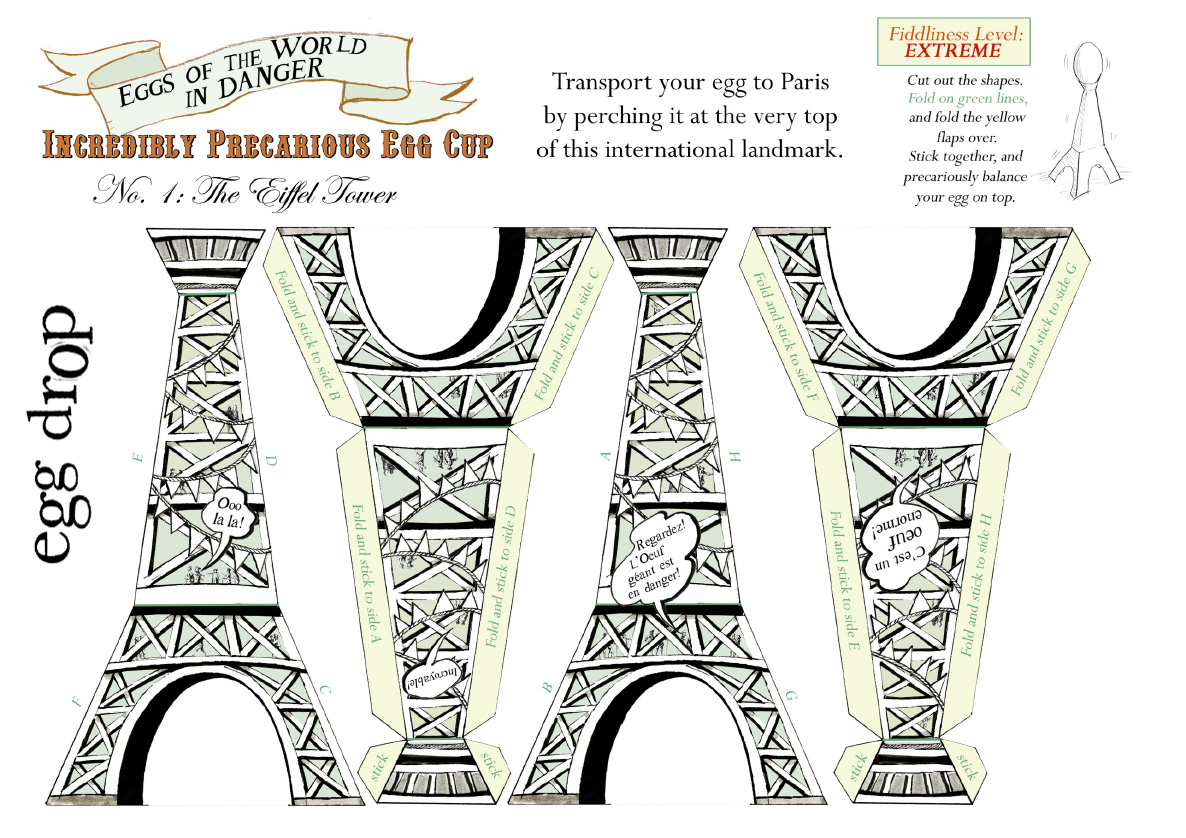 Here's a pdf to print out:
Here's a Stunt Egg ready for testing unfeasible egg cups.