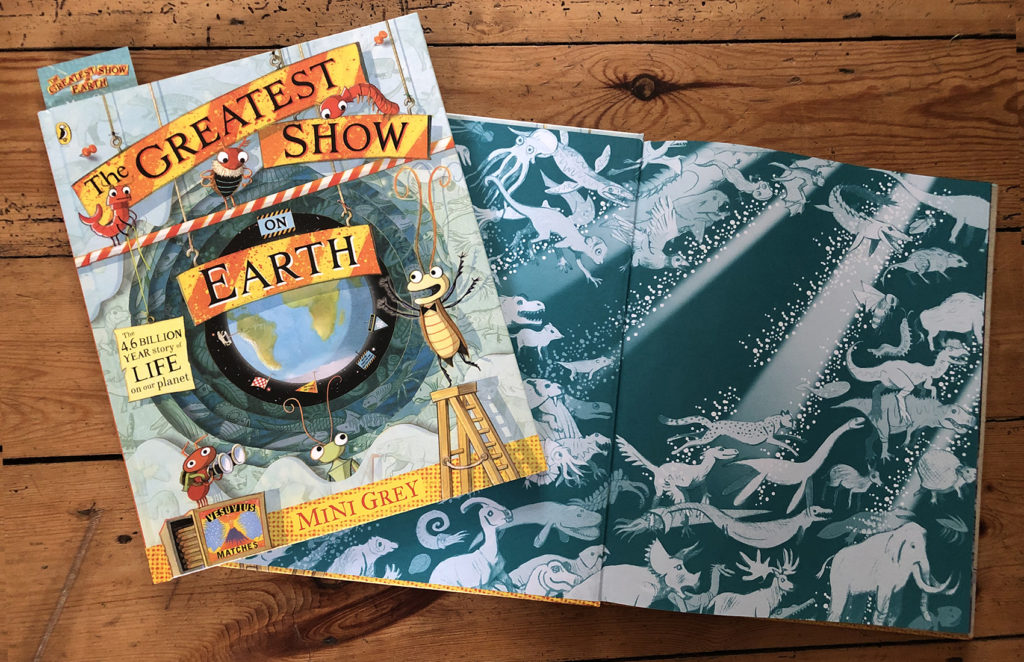 I'm so excited to be able to share with you my new book, The Greatest Show on Earth.
This book began in the Oxford Museum of Natural History, about 10 years ago. I was hanging out with my small son Herbie, and admiring the iguanodon skeleton, when I realized I didn't know how long ago it was that the dinosaurs went extinct. Or even how old the Earth actually was.
Well, I discovered it's 4.6 billion years old. But what does that 4.6 billion year timeline look like?
I wanted to tell the whole 4.6 billion years roller-coaster ride story of life on Earth in one book, so my readers could see ALL of this amazing and incredible story. I wanted my readers to be able to see each piece of the story at a glance, but also be able to dive deeper in to discover the unfolding inventions of evolution. I hope this book can bring Earth's WHOLE story to young readers – in the company of Rod the Roach and his insect Troupe.
So come and take your seats for the ENTIRE history of Planet Earth, as we take a whistle-stop tour: from the birth of Earth, to the age of bacteria; from the era of dinosaurs to the moment of people…and beyond!
Find out more about The Greatest Show on Earth here.
Make your own Insect Theatre!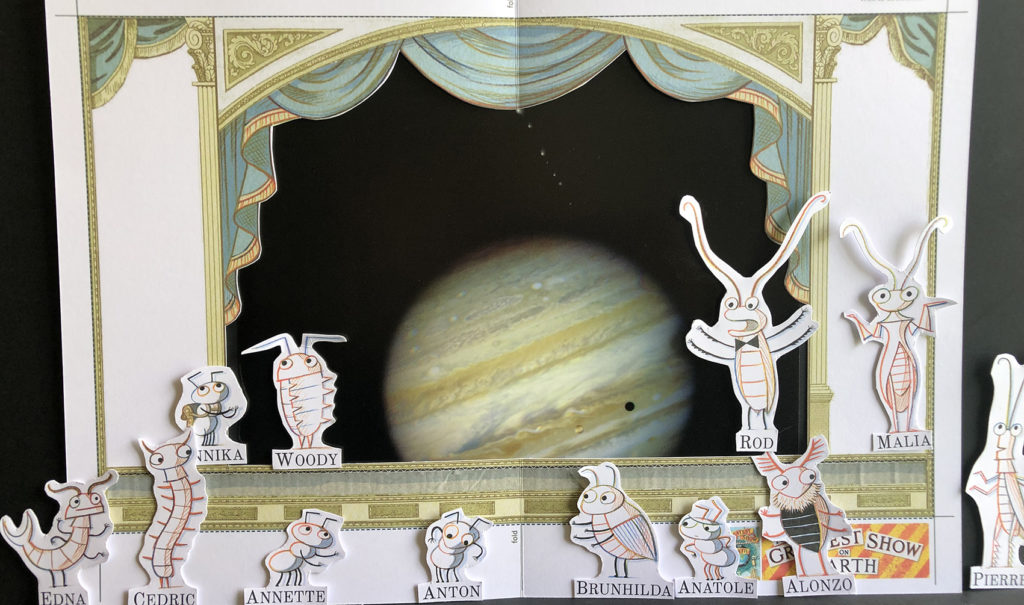 Make your own cut-out theatre and Troupe, and see what happens! Click here to visit the Greatest Show Make & Do page.