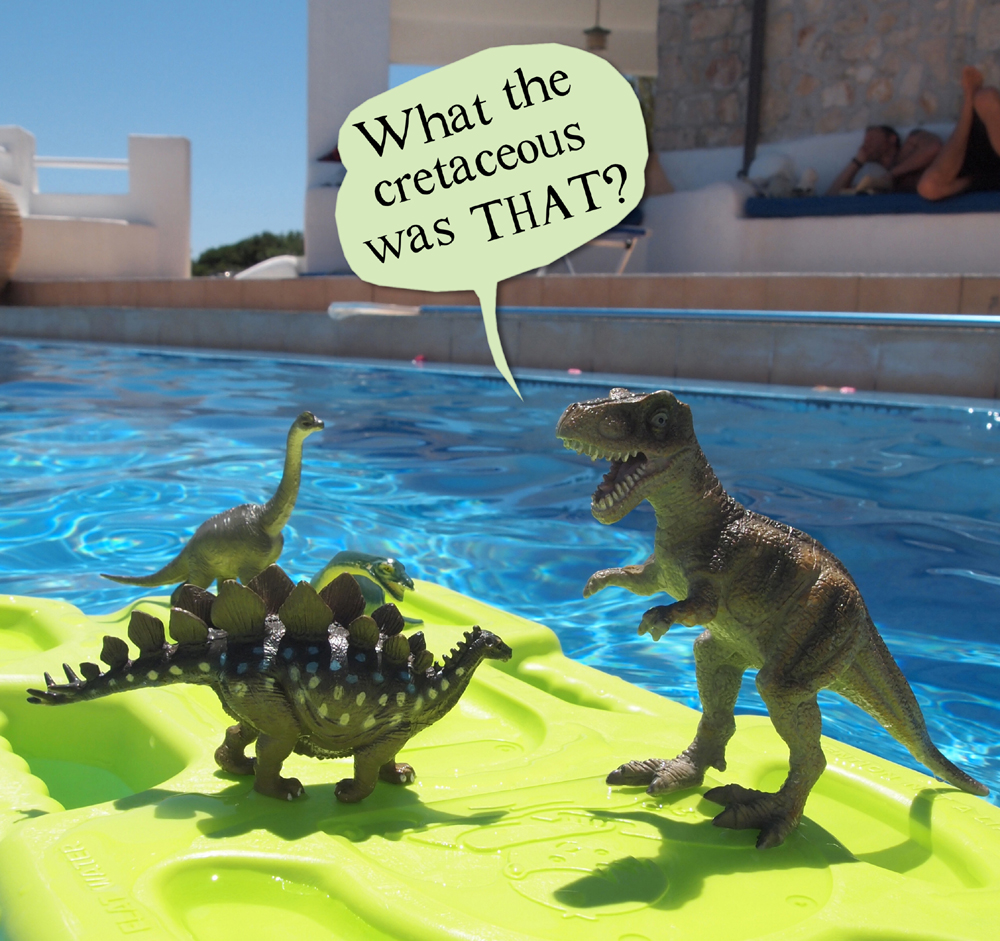 Highlights from Herbie's dinosaur collection: The Improbably-Modelled Prehistoric Creature Awards.
12th place: is it a Kentrosaur? Or a sort of Ankylosaur?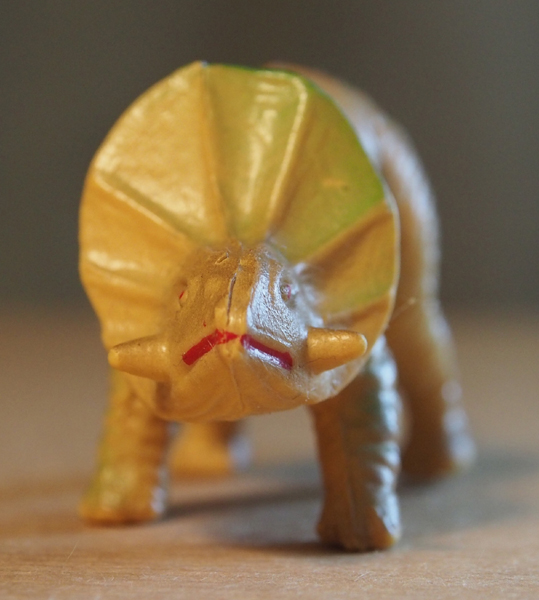 11: Maybe this beauty is a Protoceratops.
In 10th place: I think this is some sort of stooping yellow T-Rex, but it might be an Allosaurus with neck problems.
9: Another jaunty yellow one – perhaps a sort of Ankylosaurus that can amazingly walk about on two legs? – nice jolly lipstick.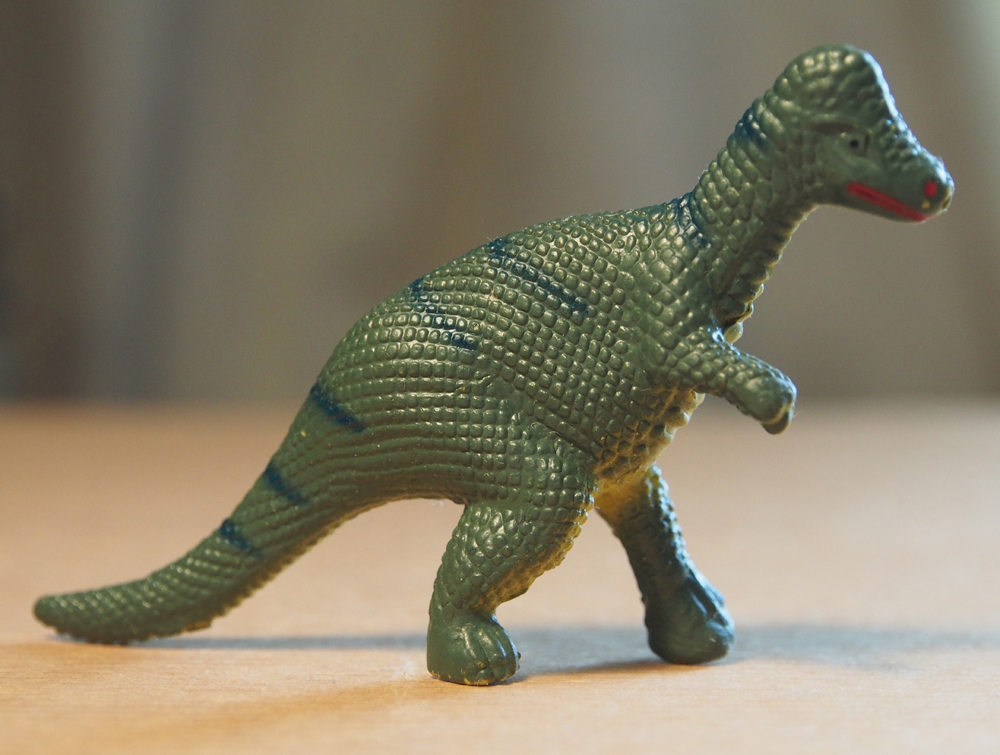 8: Lovely green texture makes me think of Godzilla – again a dash of bright lip colour. Looks like a sort of hadrosaur – Corythosaurus, maybe?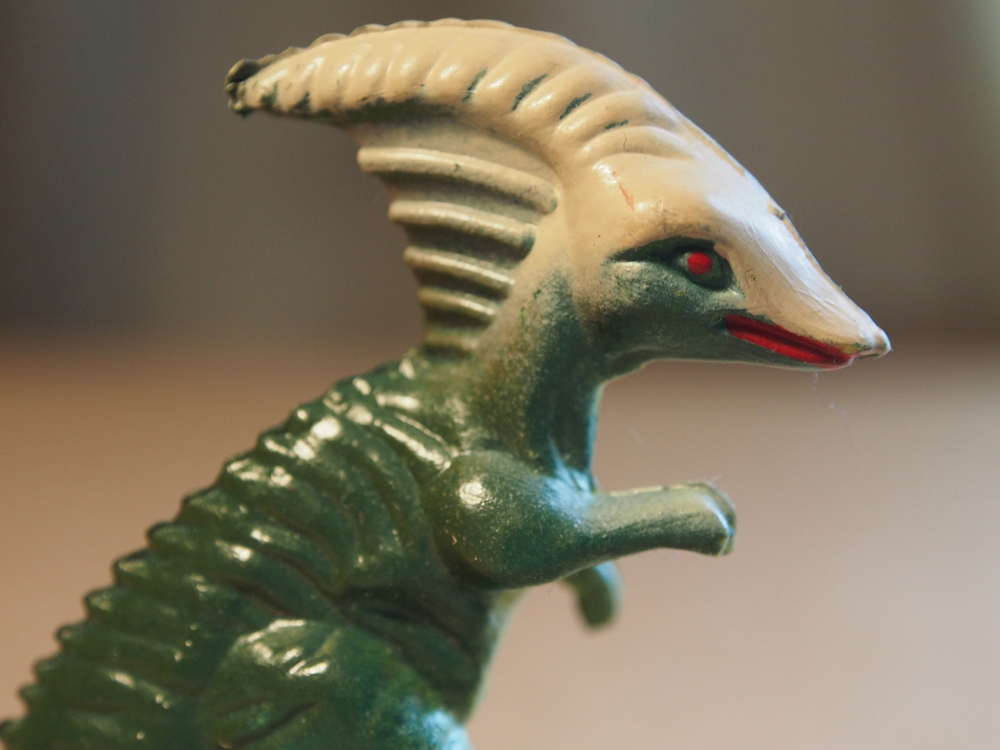 7: Rather ghostly head-crest and glowing red eyes make this Parasauralophus look like a predatory visitor from an alien planet.
6: The modelling of the T-Rex is conventional, but it is given a hellish patina by a home-made paint job.
5: Perhaps an Iguanadon modelled from the early times, when the thumb-spike was attached to the nose? But then, from the teeth it looks like a carnivore.
4: Nice active stance makes this lizard creature look like it's about to have a round in the boxing ring…or is it doing some funky dancing? Not even trying to guess what it is.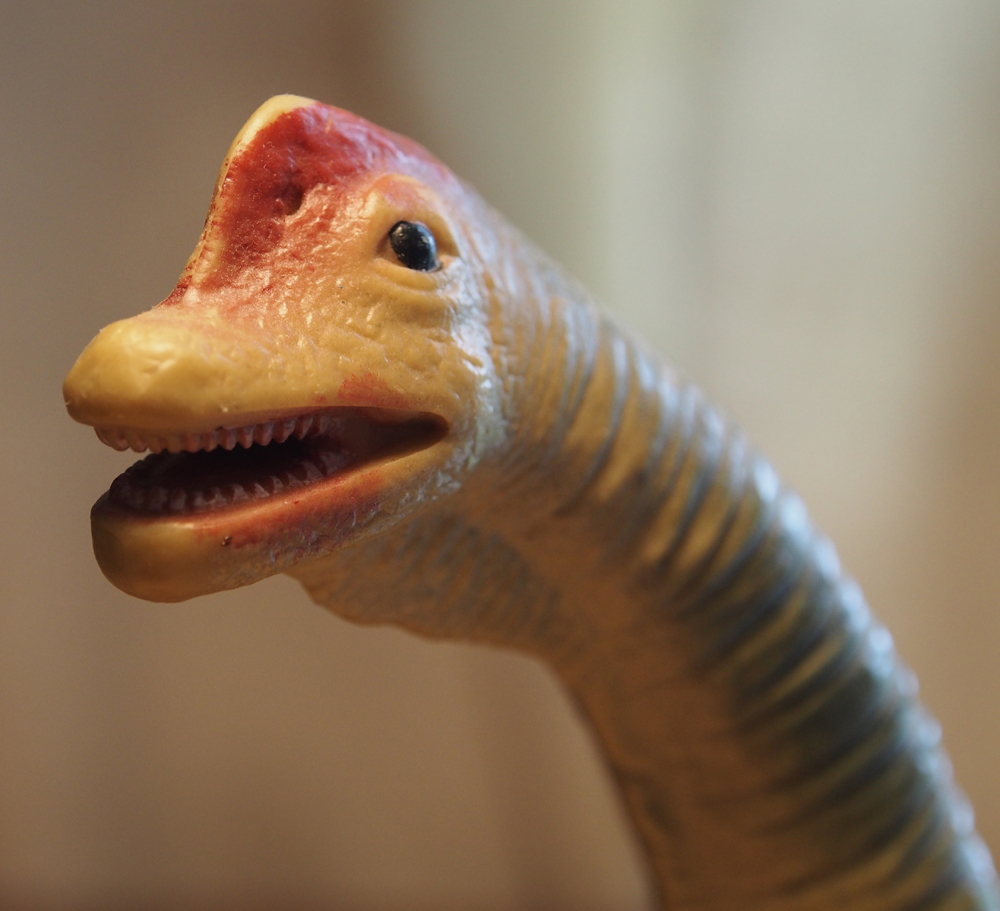 Third prize: This one's just a friendly diplodocus who looks like he's perhaps telling you a joke or having a chat about the weather.
Second place: It makes me think anteater, but it's actually Stegosaurus.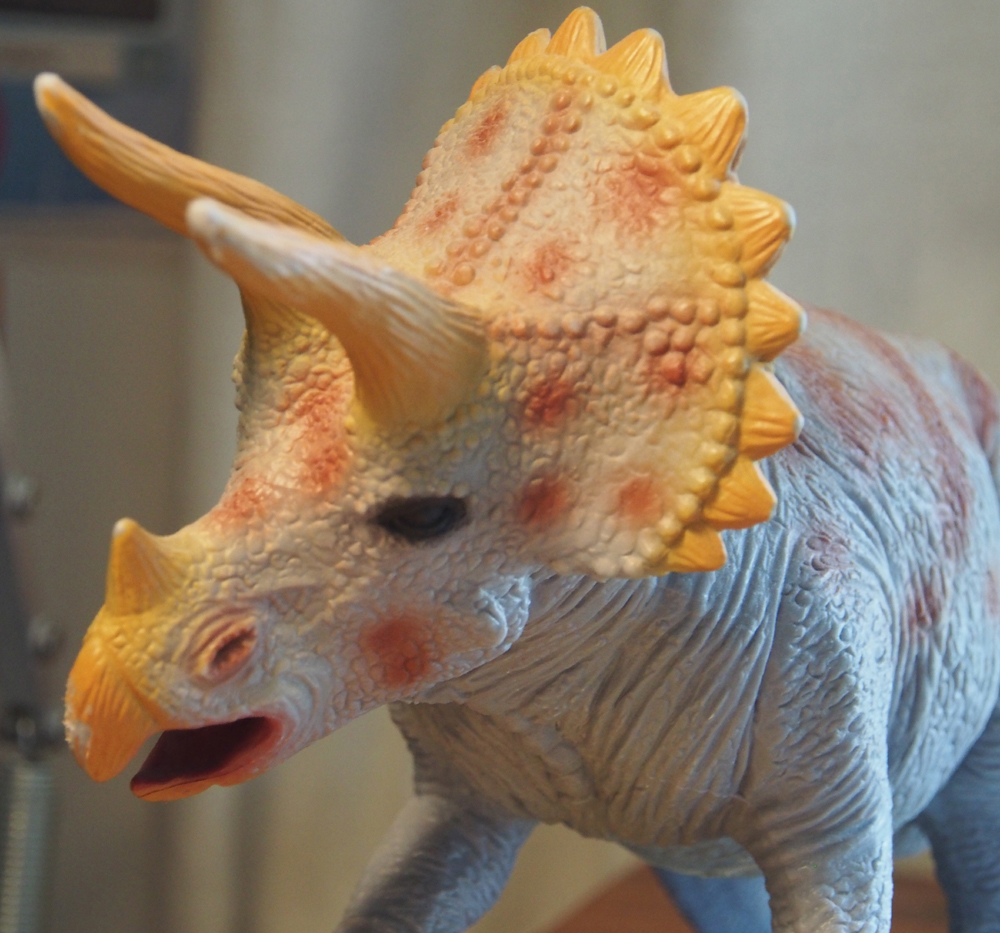 First place – this lovely Triceratops has really gone to town with eye shadow, blusher and lippy – a truly glamorous herbivore.
PS: If you love plastic dinosaurs, you might like this post from the Grant Museum, and also the DinoToy Blog, here's a fab item…